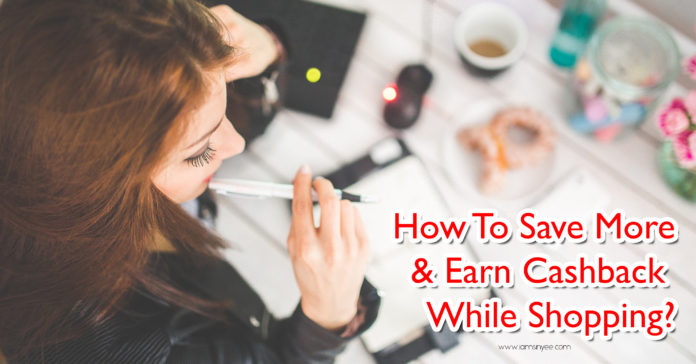 Shoppers! Are you ready for the sleepless shopping day? 11.11 Singles' Day Sale is this Saturday! Meanwhile, Black Friday is also on its way! What a great shopping November, isn't it? Eh.. What? You have not heard of these two big online shopping festivals? Check out the below:
Have a better idea now? Basically, What you need to know is 11.11 Sales & Black Friday Sales are the online shopping days which you can grab whatever you want in a cheaper price by that other days will not have. You can SAVE A LOT (Seriously A LOT)! That's why I said, get ready for the sleepless shopping day!! Meanwhile, I have a tip for you, which you can earn cashback while shopping during these online supersales! Can you guess what is it?
.
.
.
.
Ta da~~~ The answer is ShopBack! Yeap~ If you are my blog followers for years, I am sure you know I have introduced this earning cashback website. And myself, have already earned RM300+ (still earning) cashback this year. Over the years, they have partnered with a lot of online stores, in various fields. For example, Taobao, AirAsiaGo, Hermo, Althea Korea, Booking.com, Agoda, Zalora, Lazada and many more~ As a person who loves shopping at Taobao, as well as book my hotel through Booking.com, that's how I earn so much cashback in a year~
My cashback proof for your reference~
Back to the point~ While saving more by shopping on the 11.11 Sales and Black Friday, you should also go to ShopBack website to check out who are the participating merchants for 1111 Sales & Black Friday discounts. You can earn up to 90% off + 30% upsized cashback!
FYI, some participating merchants are having pre-sales of 11.11 Singles' Day too. Lazada, for instance, grab the items up to 95% sales; at the same time, earn 20% cashback (previously was 11%).
On one hand, hotels.com is also offering deals for both 1111 Sales and Black Friday. I am going to book my hotel rooms for the upcoming travel!!
Promise me, ok? You will go checking them out yourself to maximize your cashback earning. Trust me, the biggest online sales will never complete if you didn't save more and earn cashback at the same time.