Phone is made for the convenience of calling decades ago~ Because of continuous innovation, phone is no longer for the sake of calling, but texting, surfing Internet, and for photography purpose. As a person who is active in multiple social media platform, I always share a lot of photos. Of course, most of the time I am using camera; however, there is also circumstance I will use my smartphone~ Here I am to introduce you some gadgets I have been using recently, to enhance my personal mobile photography experience, which are Bomgogo Govision L5 0.5X Wide Angle Lens + 15X Macro Mobile Camera Lens (52mm) and Bomgogo Govivo T1 Mini Tripod.
Bomgogo 
Bomgogo brand was established in 2014 and company headquartered in Vancouver, Canada, that designs, develops, and sells consumer electronics, accessories and online services. Bomgogo products are renowned for their simplicity and ease of use. Its vision is to make the world more interesting and more sustainable through innovation.
So far, Bomgogo sells a lot of gadgets such as mobile camera lens, mini tripod, selfie stick, filter lens, memory card wholesale and other accessories. I have gotten myself the 2-in-1 wide angle + macro lens and a mini tripod.
I am sure quite number of you have used 3-in-1 mobile camera clip lens before. Yeah, I did too; I even sell it. However, for this product which we can get around RM20 or lower, we do understand we can't expect much on the quality. For example the wide angle lens, there has a black frame. Just like below~
Saw the black edge around the corner? Yup~ This is what happen. This happens because the lens is too small, but want to take a wide angle view. So does that mean we must use camera instead of phone if we want to take a wider view? Well, not really. Check out Bomgogo Govision L5 0.5X Wide Angle Lens + 15X Macro Mobile Camera Lens (52mm).
A 2-in-1 Lens Kit includes a 0.5X Wide Angle Lens + a 15X Macro Lens. This lens is deal for capturing detailed close-ups, wide landscapes, travel scenery, and wide selfies. Need not to worry, this special oversize lens creates no distortion, no dark circles photo (yeah~ this is what we don't want!).
This package includes 0.5X wide angle + 15x macro lens kit, universal lens clip, pouch, cleaning cloth and lens cap.
If this is your first time using phone camera lens, you have no idea how to use it, you may check out the info sheet provided.
Do take note the wide angle lens and macro lens are attached to each other. To use the macro lens, simply remove the wide angle lens will do.
Here there are lens caps (hard and soft) to protect your lens from scratch and dust.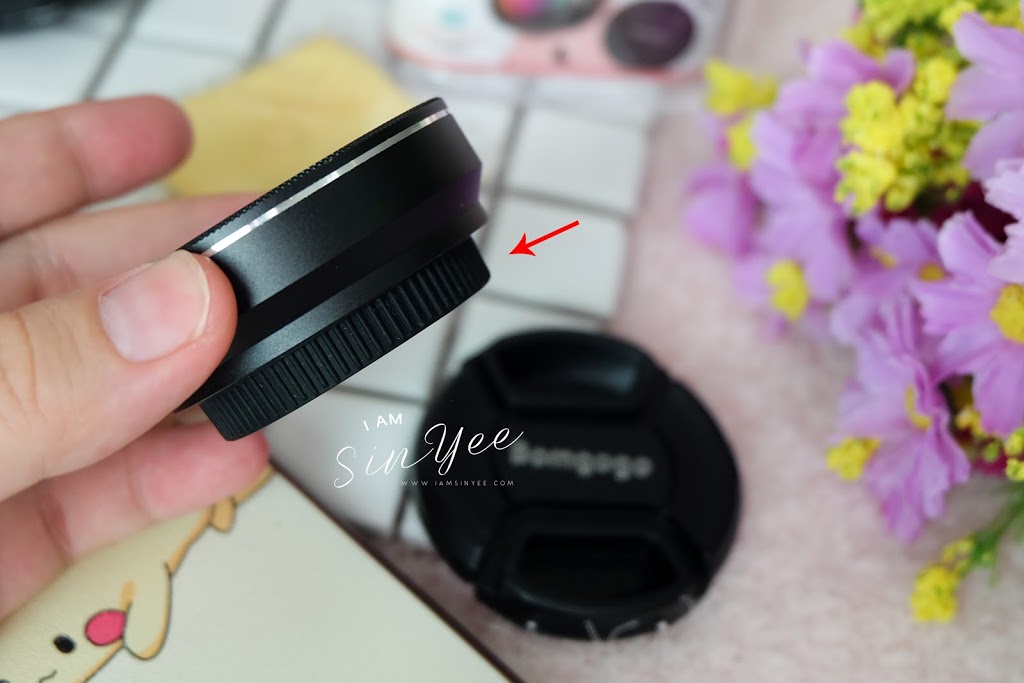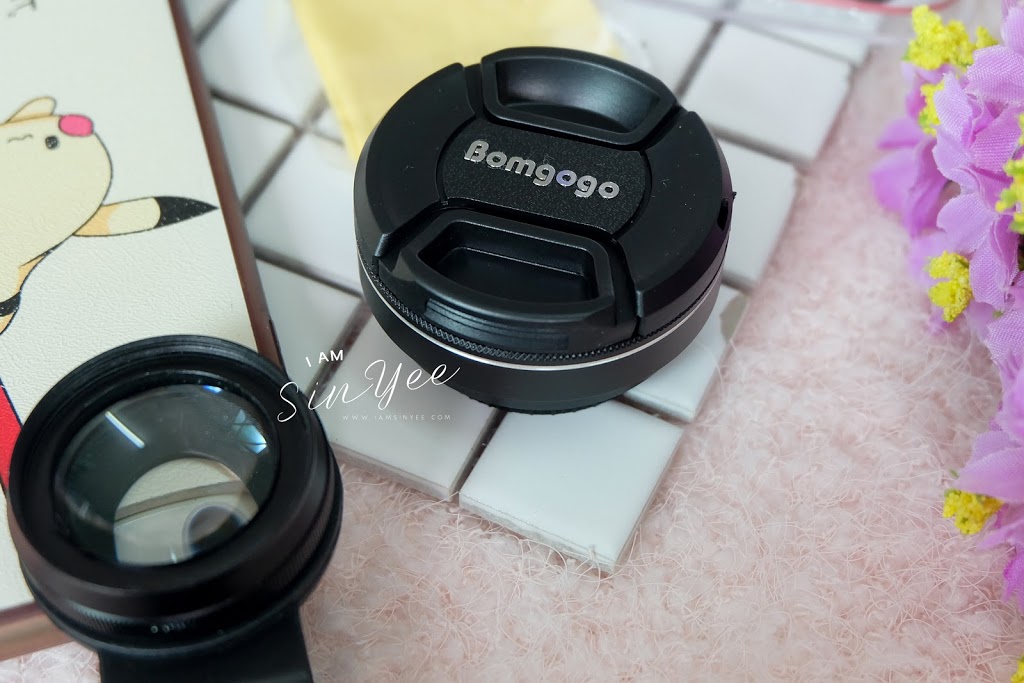 FYI, this lens is has a universal clip with the length of 69mm, which is suitable for most of the smartphones or tablets. Simply clip them around your phone camera (either front or back), you can use it.
Huge different isn't it? Seriously I love the escalator shoot a lot. The wide angle lens does a great job to capture architectural shoot!
So, how about the macro lens? Check out yourself and comment~~~

Can't deny that macro photography need a very stable hand! A little shaky will make the whole photo blur~ Absolutely in love with the first macro photo I have taken. How about you?
Bomgogo Govivo T1 Mini Tripod is a lightweight mini tripod, which user can easily bring it everywhere. You can easily put it inside handbag without using much space, definitely handy!

Besides, it also comes with a free spring phone mount.

Guess what? User can rotate the joint 360º, you can easily adjust it. I find it useful; especially when I am doing live streaming on FB.

I even use it when I lazy to hold my phone.


Well, never being deceived by its tiny appearance! It is tougher than you think~ It has a solid construction, with a international standard 1/4″ screw thread, suitable for mobile and also camera including DSLR.

I truly find this mini tripod is super useful. Oh ya~ I will also combine the tripod and the 2-in-1 phone camera lens to take a better picture.

Overall, I am currently in love with Bomgogo's gadget. Both are stable and high quality, the most important is convenient to bring everywhere! If you are looking for accessories to enhance your mobile shooting experience, trust me, Bomgogo is an affordable and good brand you should look for!
**You can now grab Bomgogo's products at our Malaysia local IT stores without paying expensive international fee! The authorized dealers are:
Online service:
Samtopia Lead – https://www.facebook.com/samtopialead
Retail shops:
All IT Hypermarket – https://www.allithypermarket.com.my
More info/update, find/follow:
Website: www.bomgogo.com
Facebook: Bomgogo.worldwide
Instagram: @bomgogo.life
Youtube: Bomgogo – The Expert of Mobile Photography