Any tapas fan here? *Raise your hand!* If you are one of the tapas fans, this blog is definitely for you! Because Tapas Club is celebrating their 1st birthday this month, with new menu~~~
Tapas Club is the birth of Spain's sophisticated delicacy to the wider public, offering authentic flavours from the Iberian Peninsula. Its first outlet in Malaysia is located at Pavilion Kuala Lumpur. It first opened its door in July 2018. Besides delicious tapas, Tapas Club serves mouth-watering paella and dessert too.
Tapas Club has carefully selected the best ingredients and combination of flavours to offer the patrons an authentic Spanish cuisine throughout this 1 year. And now, Tapas Club is celebrating its first year anniversary with new menu! Without further ado, let's check out what are the heavenly great dishes Tapas Club is offering!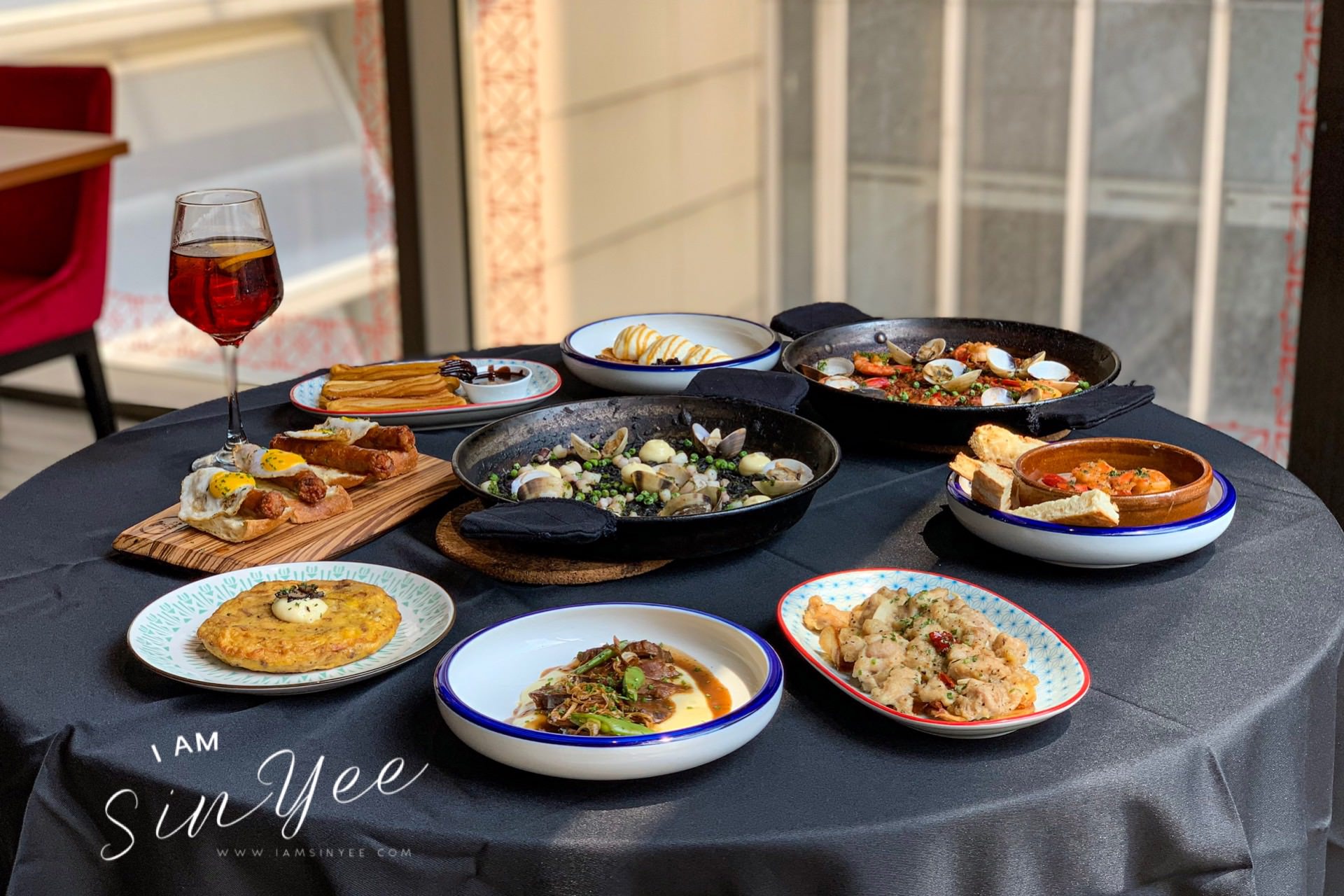 Starting our dining with Tortilla De Patatas Con Alioli De Trufa (Spanish Omelette with Truffle Aioli). Egg mixed with confit potato, caramelized onion fried till golden brown, topped with aioli and slices truffle. This omelette is very light in taste. The inside is slight watery, but don't worry, it is well done. It watery texture is because of ingredients stuffed in the egg.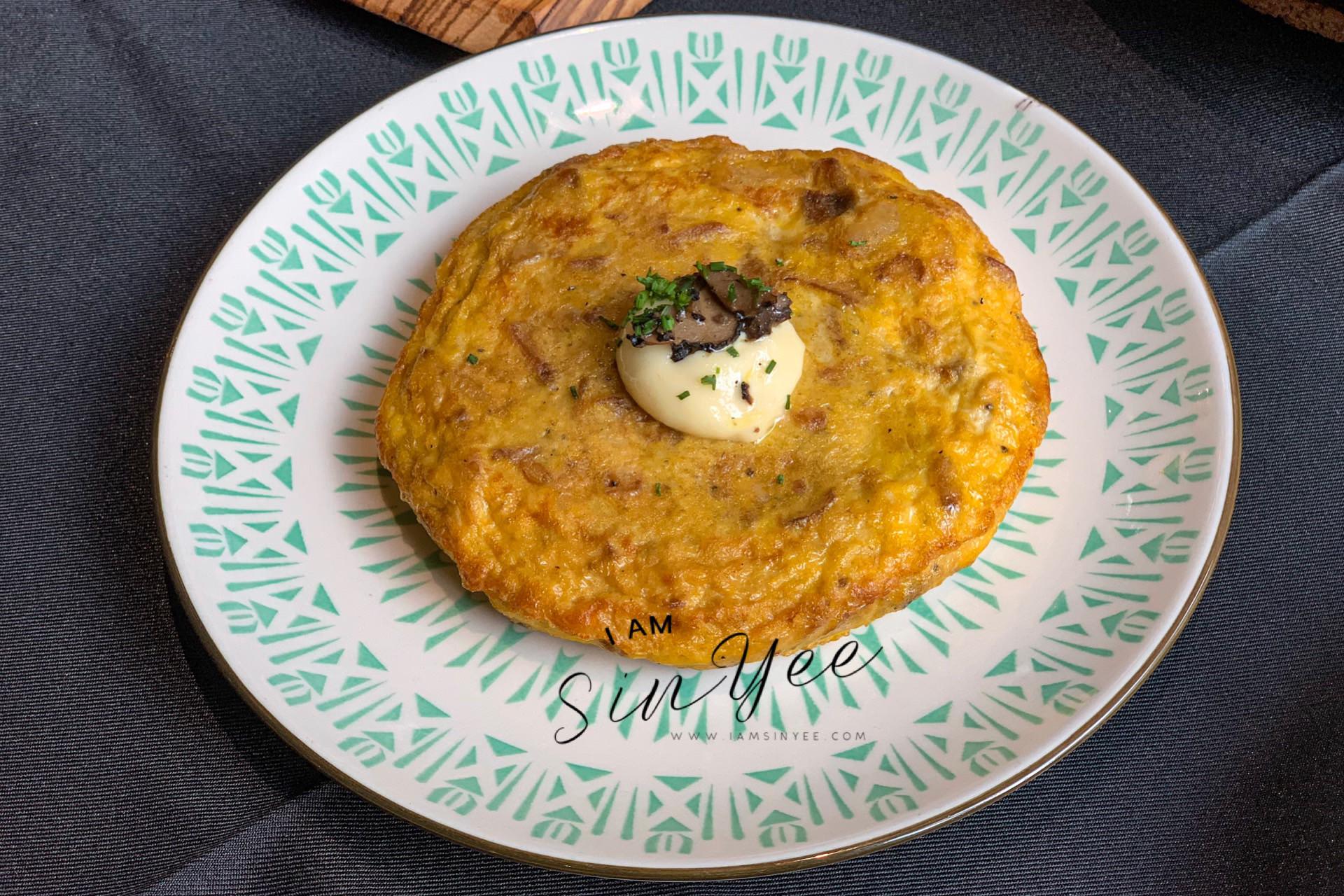 Next, we have the Gambas Alajillo (Garlic Prawns) and Pollo Al Ajillo (Garlic Chicken). The prawns were pan fried with garlic in olive oil. To add the flavour, prawn stock was added in too. While the chicken was marinated with garlic and ginger, pan fried till golden, served with confit potato. I personally love the prawn so much. I can taste the freshness of the prawns in every bite!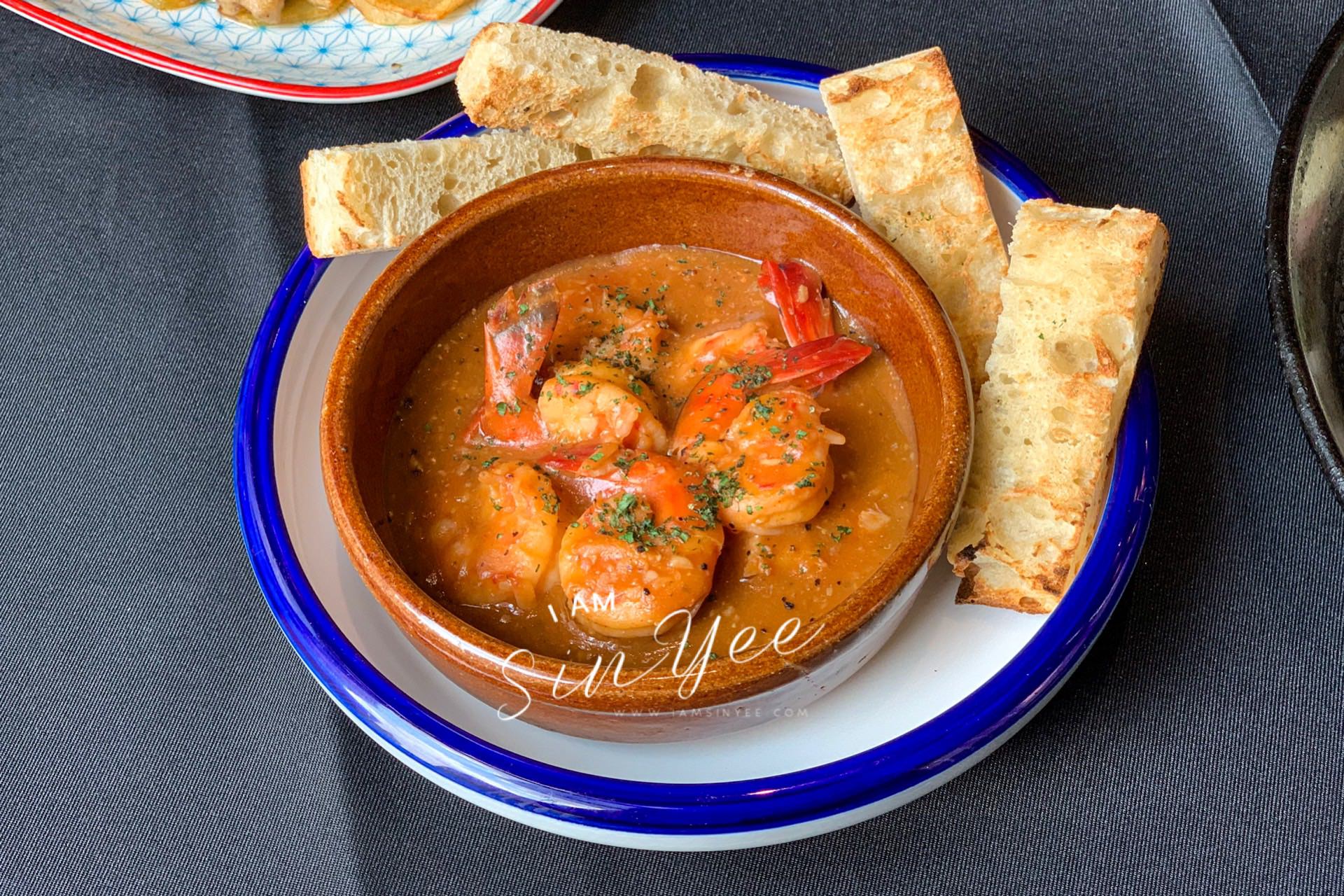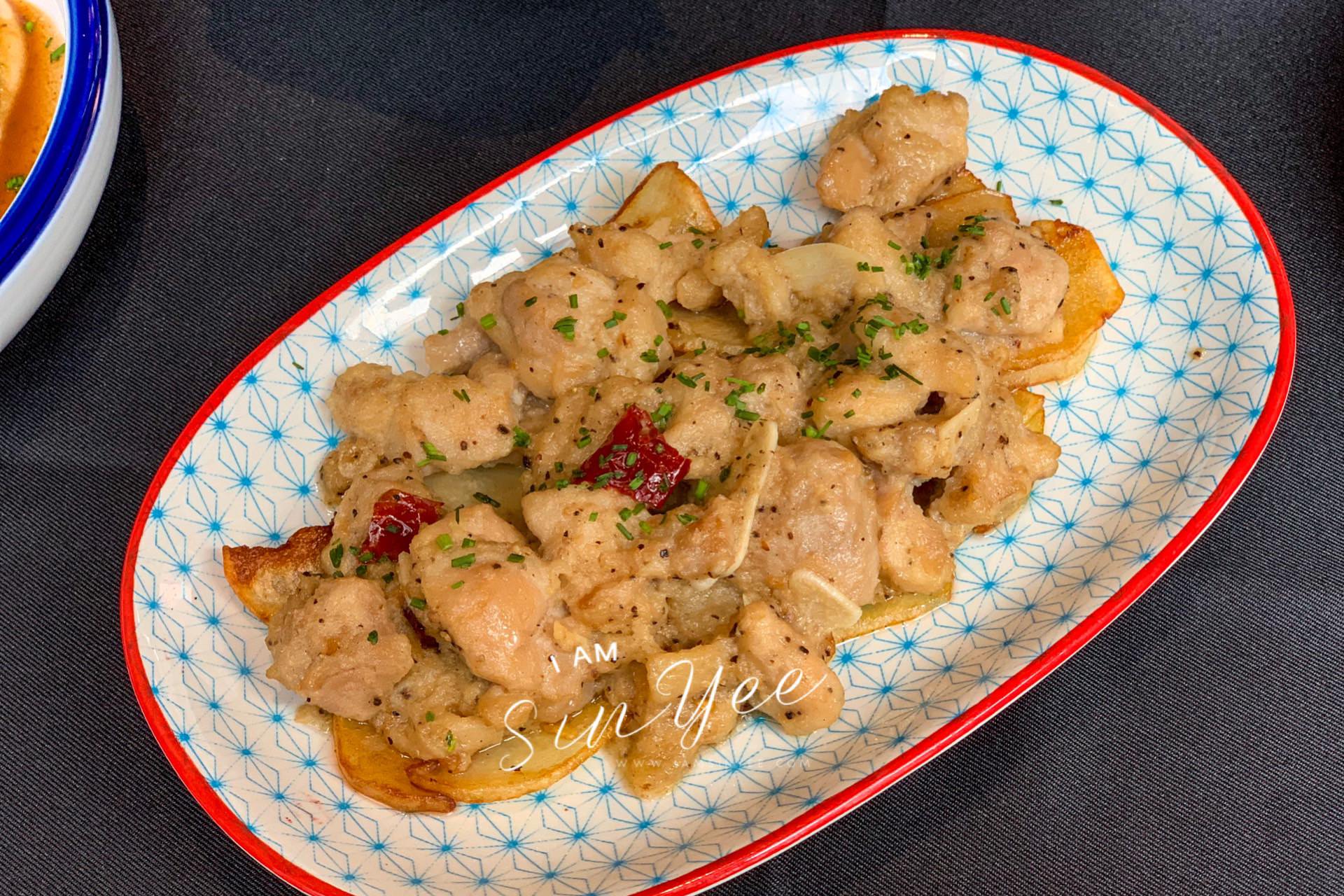 If you love toast, you should try Conjonudos (Txistorra and Quail Egg on Toast). Txistorra is a special type of chorizo in Spain. Tapas Club makes its own sausage, pan fried it and the quail egg, served on the toasted bread. Eat everything in one bite to taste its best flavour. However, I personally think the txistorra is quite salty, would prefer to have lighter taste.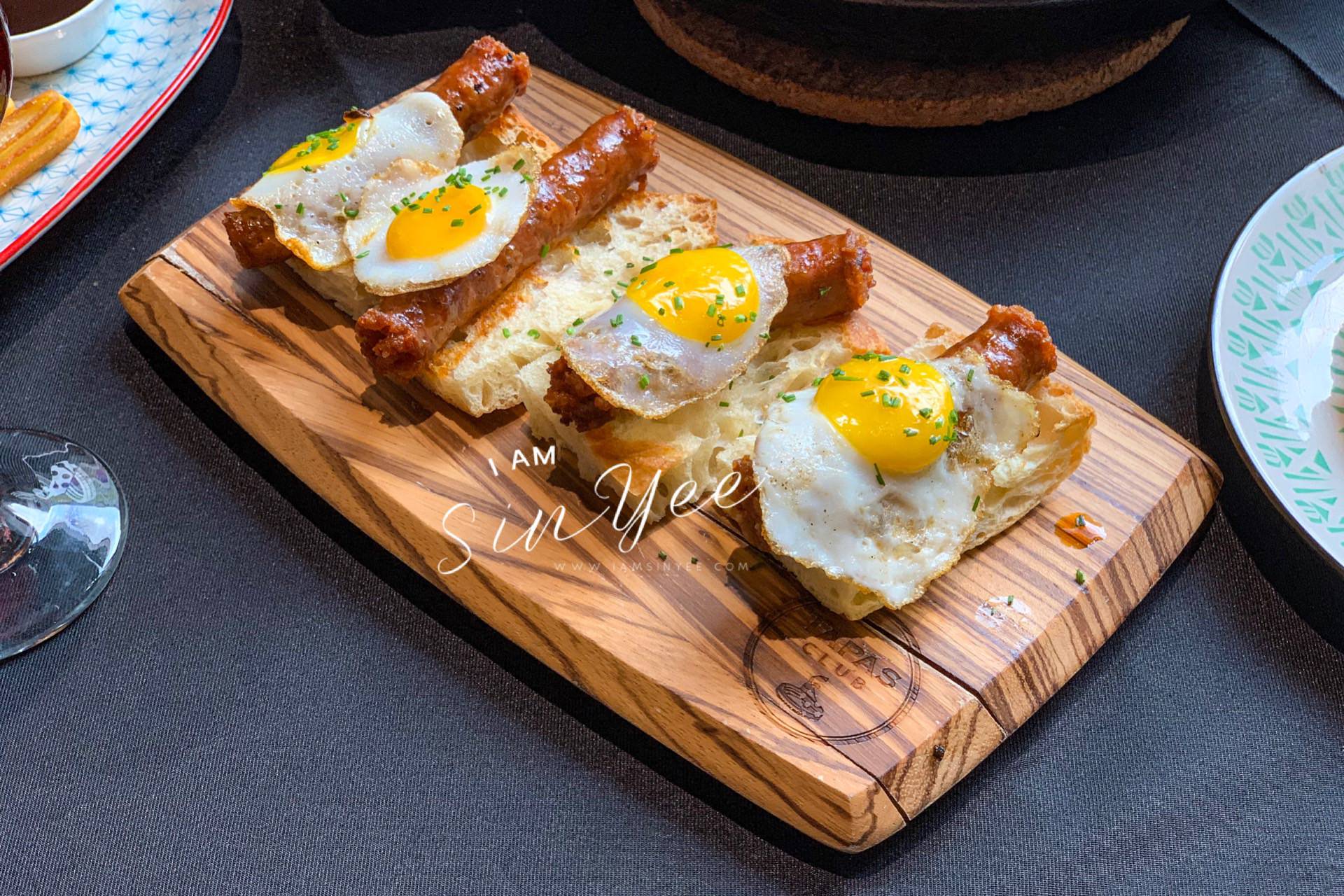 And the last Tapas is Carrilleras De Cerdo Con Pimientos Del Piquillo (Pork Cheek with Spanish Piquillo Pepper). Sous vide pork cheek with herbs and spices, then pan fried with brown sauce. Served with mashed potato.
Subsequently, we have 2 paella – Paella Mixta (Chicken & Seafood Paella) and Arroz Negro (Squid Ink Paella). Both paella are the best seller in Tapas Club. The Chicken & Seafood Paella is made of bomba rice and chicken on a paella pan with sofrito, heat to boil. Topped with prawns and clams when done. While the squid ink paella is cooked in the same way without chicken but rice is coated with squid ink and topped with squids and clams.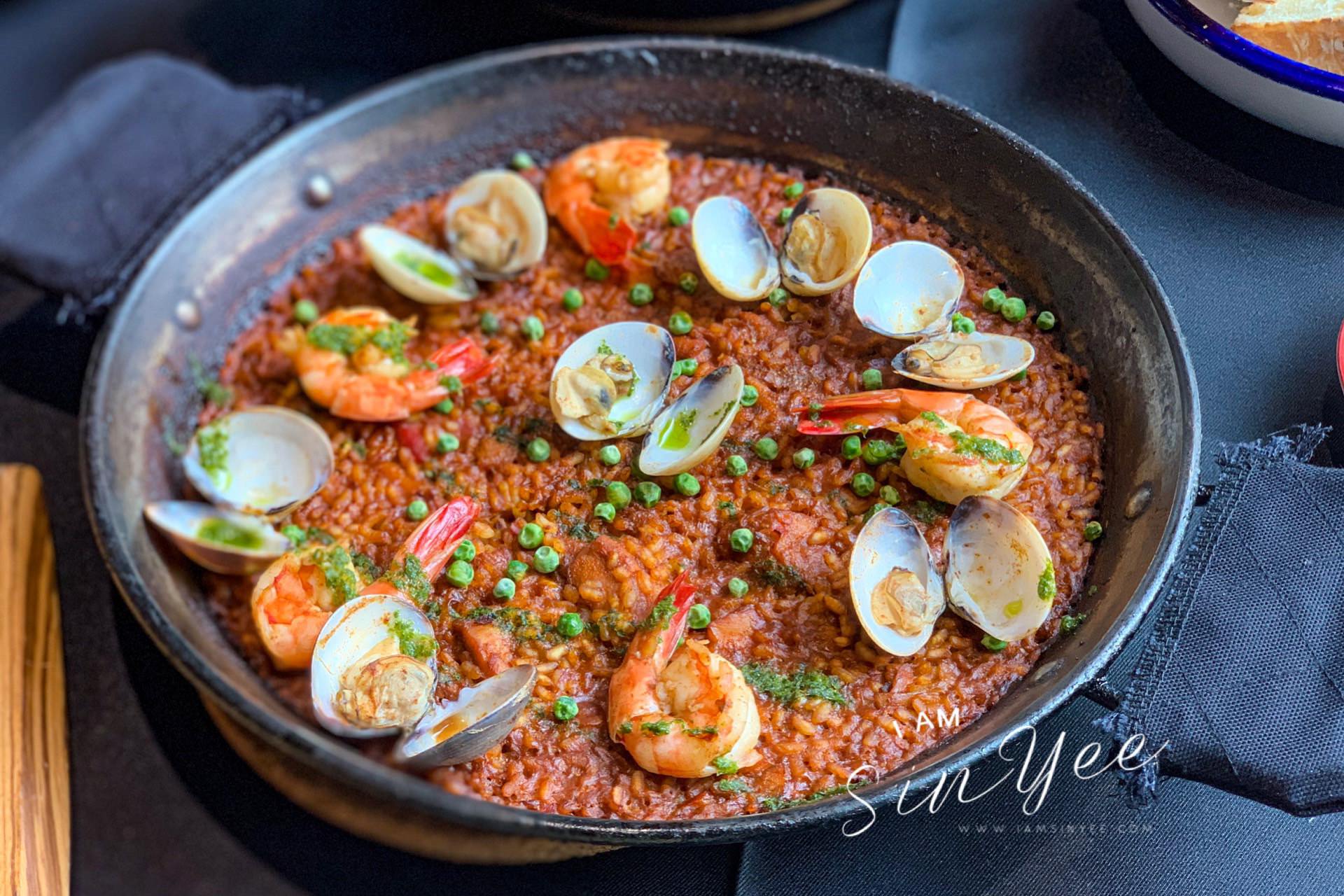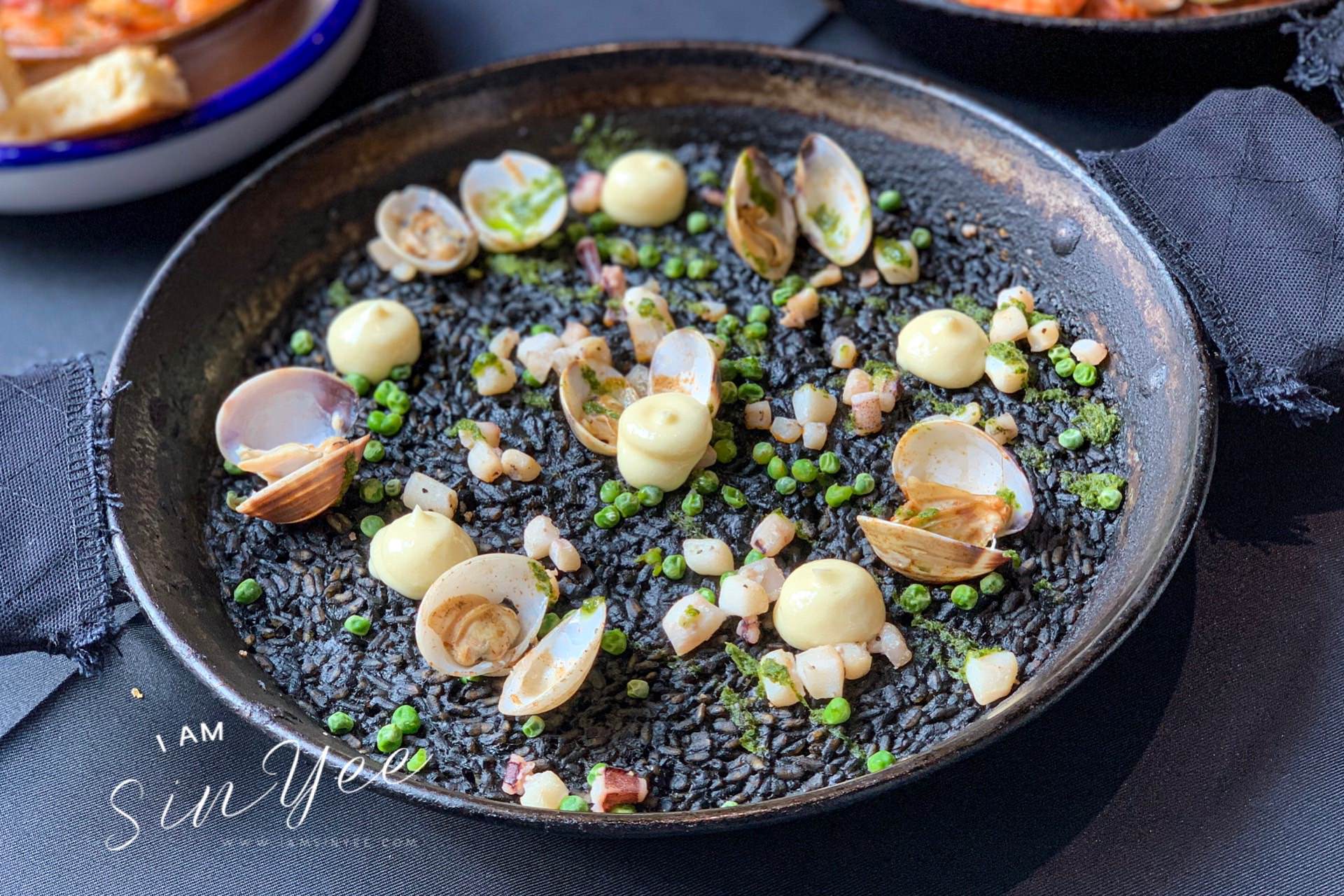 Our dining was ended with 2 desserts – Churros Con Chocolate (Churros with Chocolate Sauce) and Mousse De Queso Con Frustos Rojos ("Tapas Club" Cheese Cake). Both desserts are homemade by Tapas Club. For whom know me well, I am a cheesecake lover! Tapas Club cheese cake is very different from our normal cheesecake. Cracked almond butter cookies topped with cheesy mouse and berries sauce. It is so delectable! I will definitely try to make this myself too!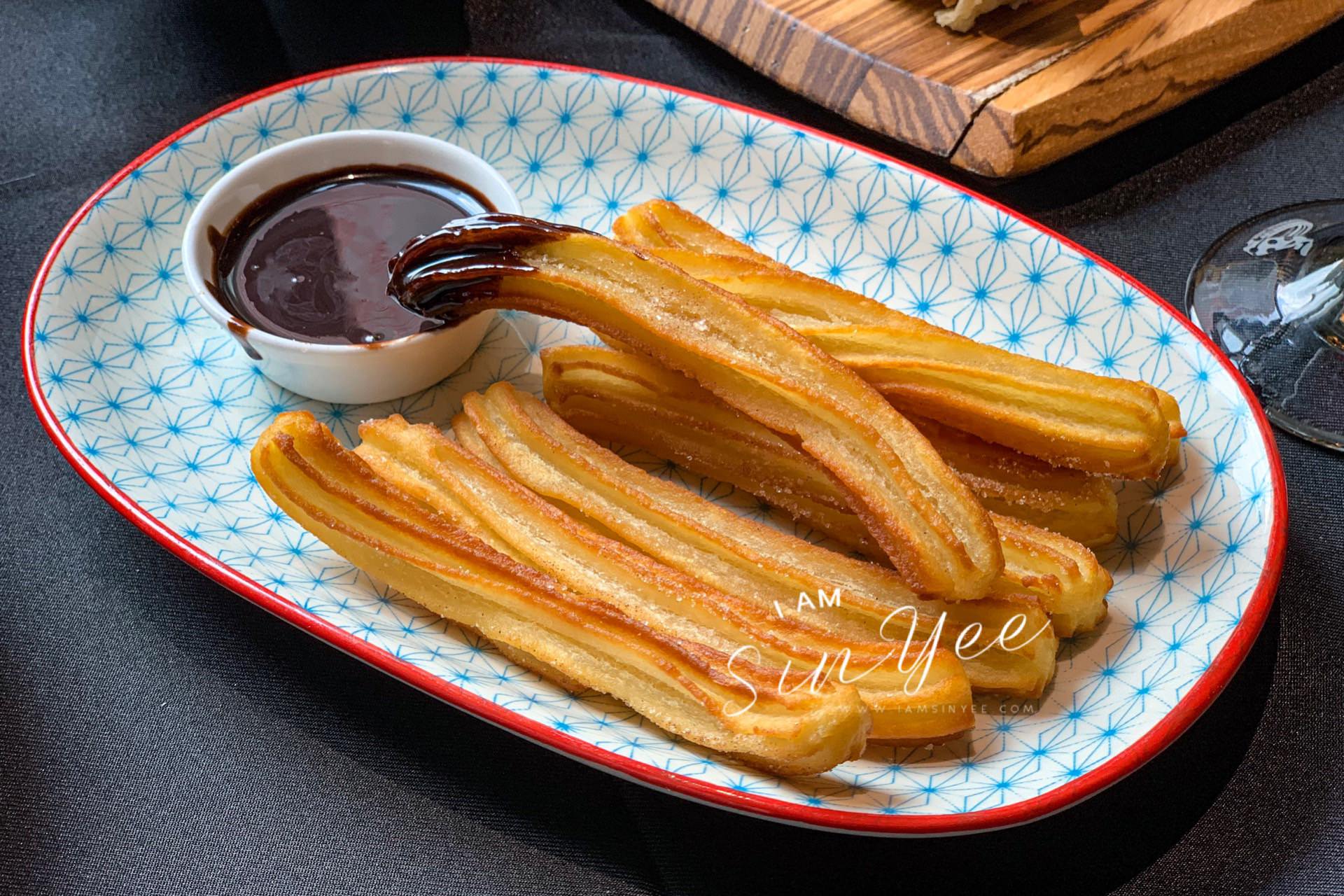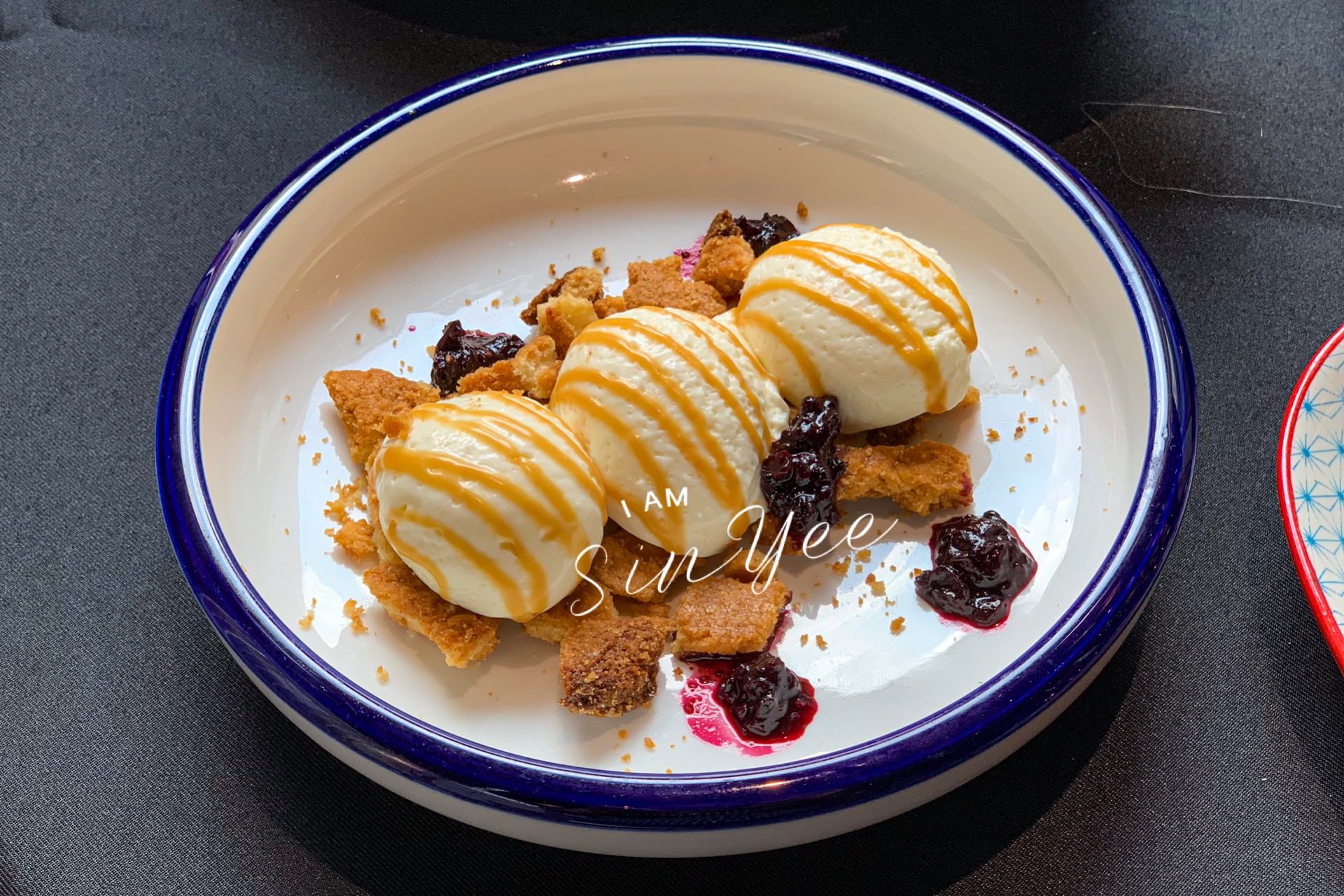 Tapas Club is definitely worth a try! I shall say, worth you to enjoy and return occasionally! It has wide range of alcoholic drinks, delicious food and cosy ambience. And the best — price is affordable and reasonable!
You may want to join their upcoming anniversary party on 25 July 2019 as you will be pampered with various tapas and 45 labels of wine to try~ Ticket is only RM100 (early bird: RM80). Grab your tickets now!
Tapas Club Kuala Lumpur
Address: Lot 7.01.01, Level 7 @ Dining Loft, Pavilion, Kuala Lumpur.
Tel: 03 – 2110 2718
Business Hours: 11am – 11pm
Facebook: Tapas Club Malaysia