Looking for a new restaurant to have a date with your dearest? Well~ I have a great place to recommend! Danny and I went for our "first" well-prepared date after our marriage at Convo Restaurant & Bar few weeks ago. (We got married about 5 months and yeah~ we didn't go for any date after that.. lol~ sounds sad?!)
Located at SS13, Convo Restaurant & Bar is a western fusion restaurant. Its spacious warehouse setting also makes Convo a good place for private event.
Besides, there will be live band every Tuesday to Saturday, from 9pm till late.
Meanwhile, the bar section – Madvo is also opening from 9pm onwards. You can enjoy playing darts, drinking games with friends~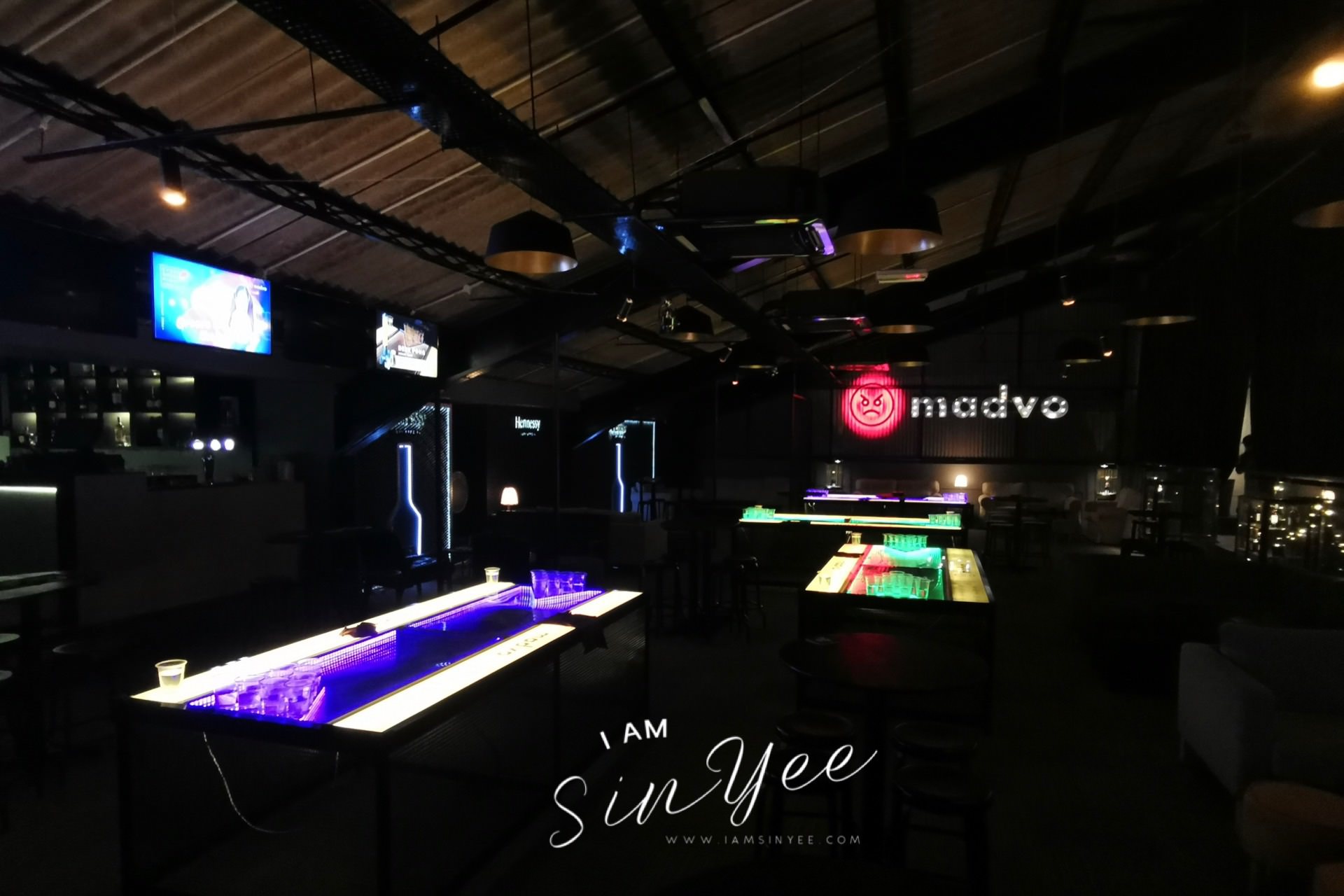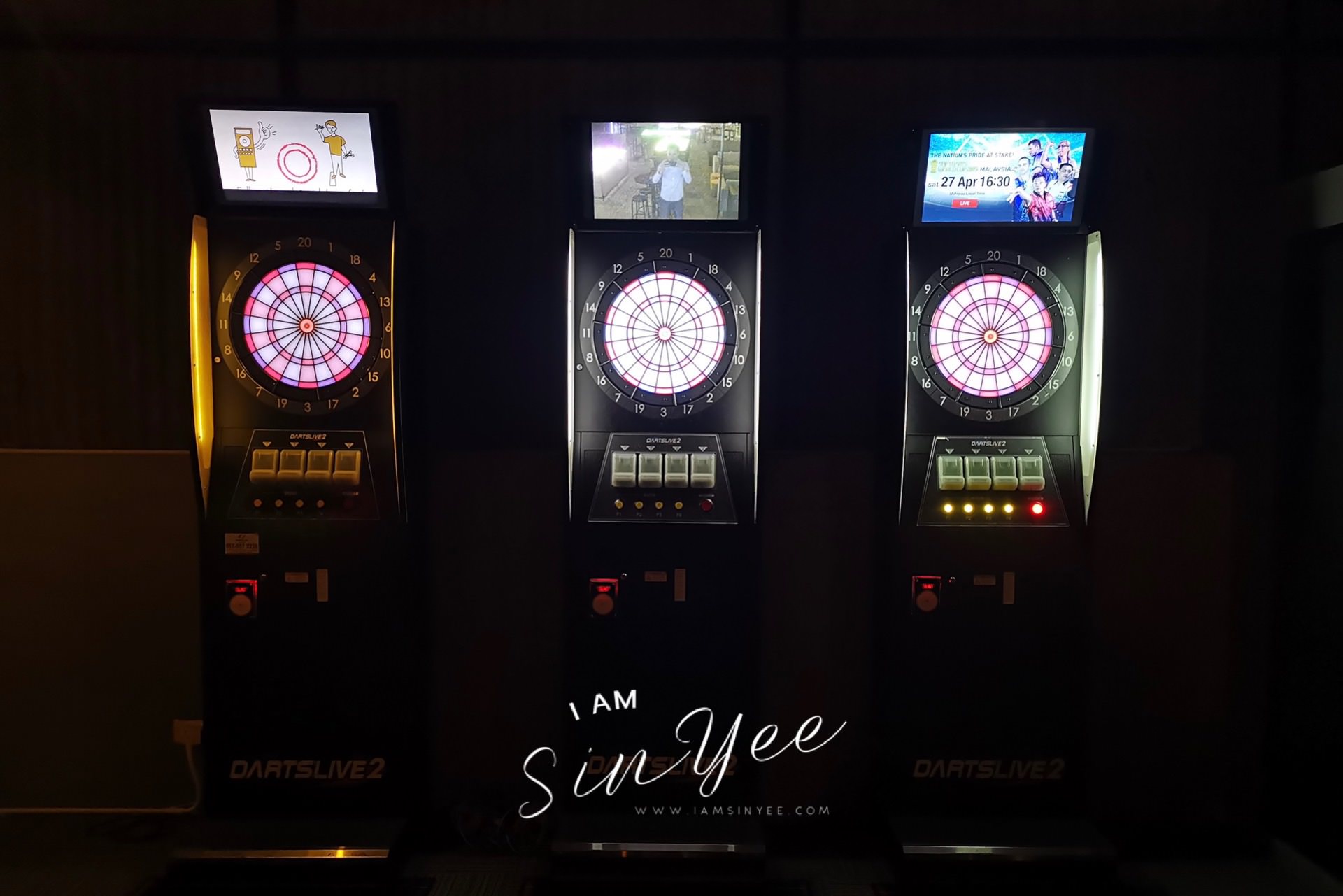 Without further ado, let's see what we have had for dinner~
Starting our meals with Apple and Walnut Salad and Soup of The Day. The salad was a mixed of red & green apple, greens and walnut with maple sesame dressings. The salad was refreshing and savory. And the Soup of The Day was warm and flavorful.
Coming next were our mains. Danny had Bambino Lamb. Lamb shoulder was rubbed with spice, served with spicy tomato eggplant and pilaf. The lamb was soft and juicy. Since it was rubbed with spice, the gamy flavor wasn't as strong.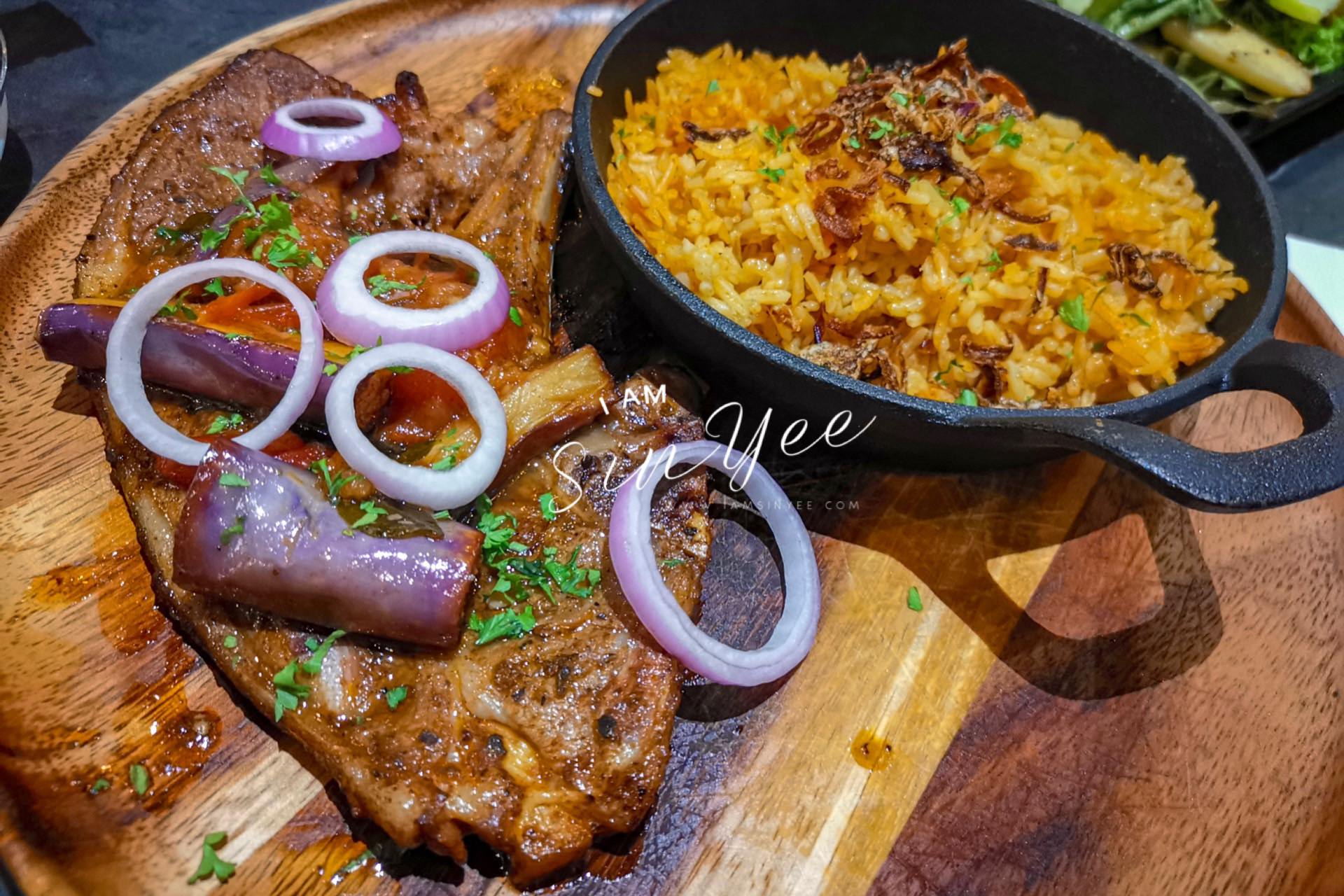 I have ordered African Chicken. It was chicken chop with assorted butter vegetables and peanut sauce, served together with grilled veggies and garlic bread sticks. The chicken chop was well-marinated with spice and I love its sauce much. It added mouth-watering flavor to the chicken chop.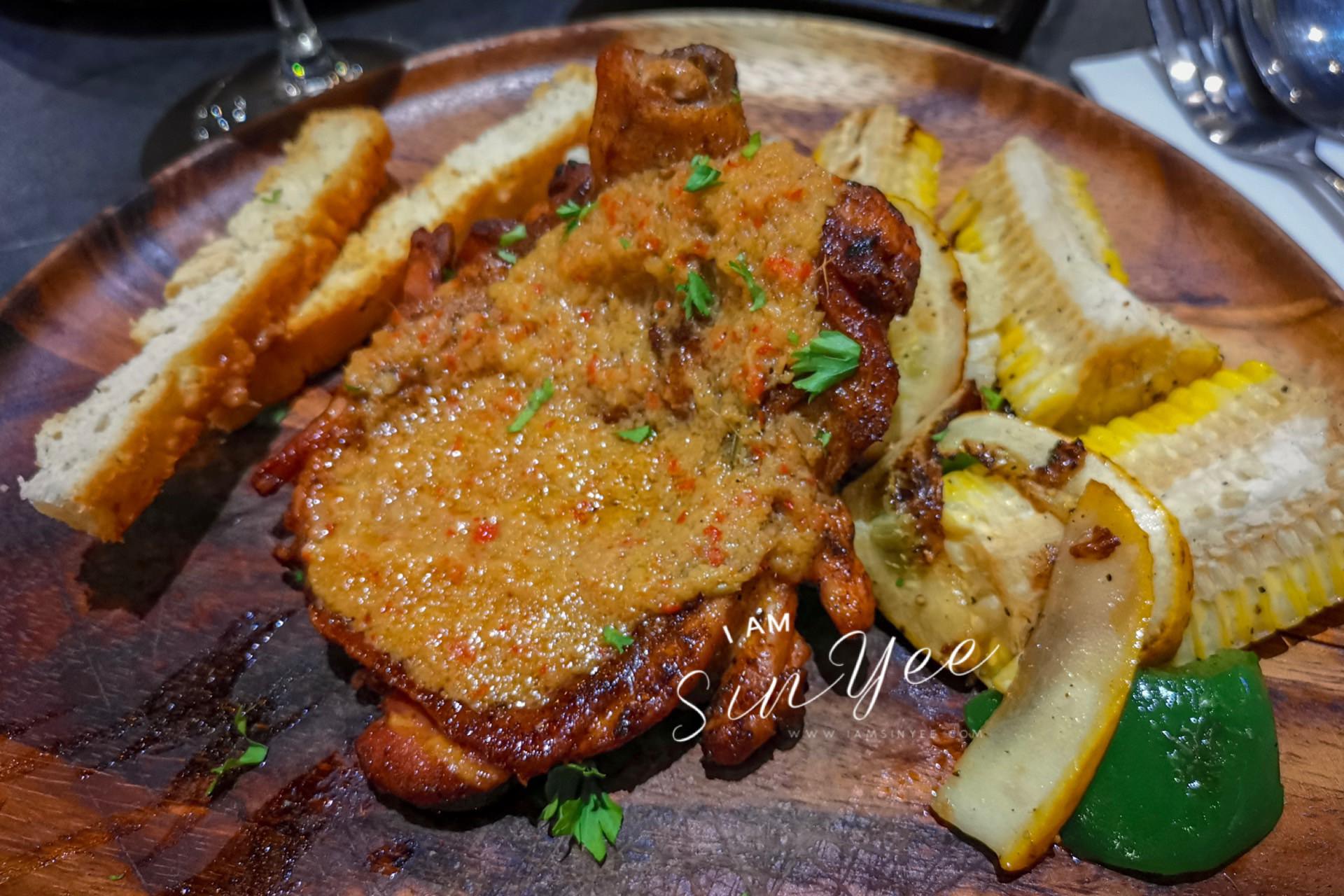 Subsequently, we also had Chicken Popcorn as our bite and Lava Delight as our dessert. The Chicken Popcorn was served with sambal sauce. I personally love the sambal sauce much, its spiciness was pleasant! Unlike the common lava dessert with Vanilla ice-cream, Convo's Lava Delight was served with chocolate ice-cream. I am a chocolate lover, so this dessert is definitely my cup of tea~ Yet, I felt guilty to finish it (Goodbye my diet plan~~).
Not forgot to mention our drinks — Tequila Sunrise & Australia Wolf Blass Bilyara Sauvignon Blanc White Wine.
Overall, Danny and I enjoyed our night at Convo Restaurant & Bar. It was a pleasant dining there with good live music. If you are looking for a new restaurant to have a date with your loved one, or a place for friend gathering, or even private party, you may put Convo in your list.
Make your reservation at Convo Here!
Below are the on-going promotions you might be interested:
1.

FREE

bottle of wine
Dine-in at Convo Restaurant & Bar anytime from 9pm onwards and have at least 4 ladies in your group to get yourself a free bottle of Red / White Wine. (Till end of June only!)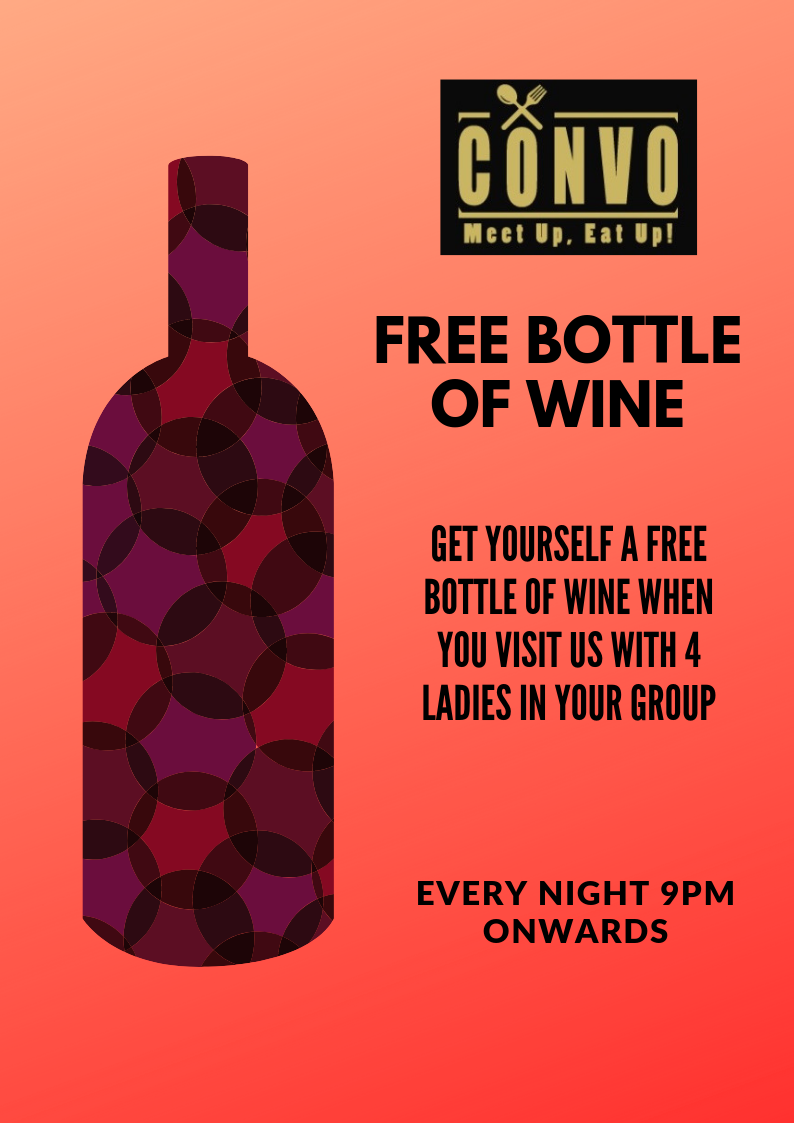 2. Happy Hour Promo: RM8/Beer!
Everyday 5pm to 9pm (RM8/glass of Carlsberg or RM10/glass of Kronenbourg 1664 Blanc/Asahi/Connors)
3. Sunday Family Deal – 35% off on Pasta/Pizza
Enjoy 35% off for any second Pasta or Second Pizza ordered.
Convo Restaurant & Bar
Address: No.10, Jalan SS13/3F, Subang Jaya Industrial Estate, 47500 Subang Jaya, Selangor.
Tel: 03 – 5613 3822
Business Hour: 5pm – 1am (Closes on Mondays)
Website: convo.com.my
Facebook:Convo Restaurant & Bar