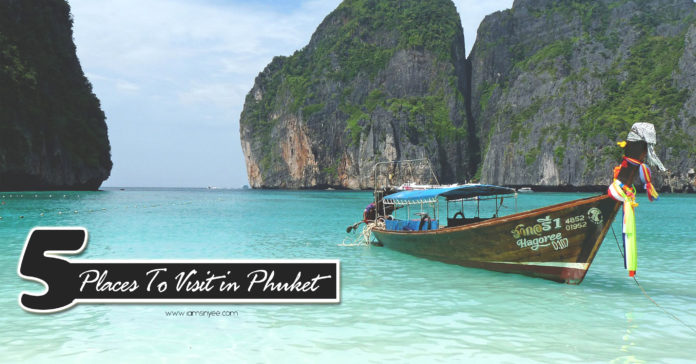 Thailand is always one of the most popular travel destinations of Malaysian. Need not to say, it is because of cheap and delicious food & drink, friendly citizens. And of course, Thailand is so near!  You can drive yourself or more convenient, take a flight; especially if you are in KL, there are so many direct flight from Kuala Lumpur to Phuket, Krabi, Bangkok, Hatyai, Chiang Mai and many more cities of Thailand everyday.
I personally have been to Thailand 5 times. I enjoyed myself much; no matter it is sight-seeing, shopping or island hopping. So, if you ask me how is Thailand, I will say it is great! And if you ask me where will be my next destination in Thailand, I will say Phuket! Because, I have heard of so many fun things to visit, watch and explore there. So here are the top 5 places to visit in Phuket!
1. Phang Nga Bay
Phang Nga Bay is well-known of its nature sheer limestone karsts that protude on the emerald green water. The view is impressive which I swear you wouldn't want to miss it if you visit Phuket. Meanwhile, there are two famous attractions here at Phang Nga Bay – James Bond Island and Koh Panyee, which you can sign up different tour packages via local agency. You can go for cruising tour, private boat, canoeing etc. Most tours include lunch at Koh Panyee, where you can have seafood!
2. Phi Phi Island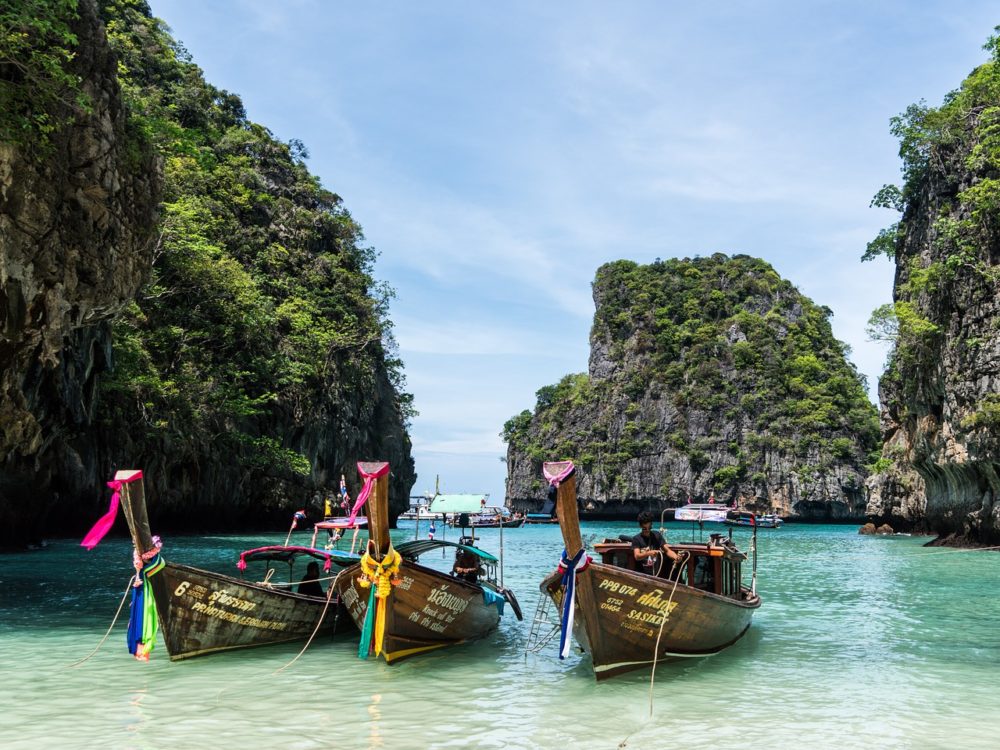 I guess almost everyone knows Phi Phi Island. It is one of the most famous islands in Thailand. FYI, this island is near to Phuket and Krabi. So, you probably will see people recommending Phi Phi Island when visiting these two provinces. I went Phi Phi Island when I was in my Krabi trip. This island doesn't let me down as it is really beautiful! Well, it is crowded, but it is still relaxing! If you love swimming with the fishes, just go ahead! But make sure you are within the marked area, don't get hit by the long-tailed boat~
3. Big Buddha
Buddhism is the dominant religion in Thailand. There are so many buddhist temples all over Thailand which worth a visit, regardless your religion. In Phuket, Big Buddha is one of the landmarks. A 45-meter tall Buddha statue is sitting on top of the Nakkerd Hills between Chalong and Kata. Even if you are far away from Phuket town, you can still spot the statue. Moreover, the view here is breathtaking. People love watching sunset at Big Buddha too.
Note: Beachwear, short skirt/pant is strictly not allowed.
4. Simon Cabaret Show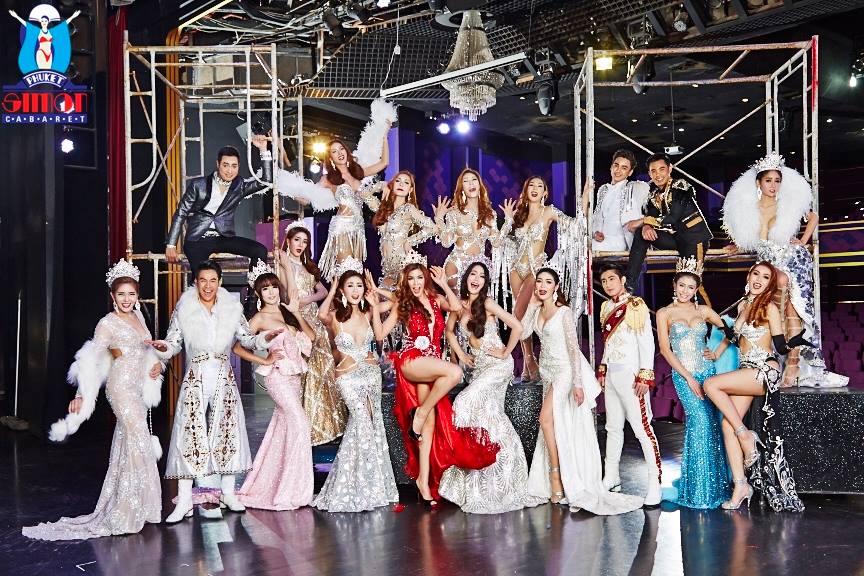 Simon Cabaret Show is one of the must-watch events in Phuket. This is a real live show by a group of transgender entertainers. Yes! This is a ladyboy show. For whom has not experienced it before, you should watch once in your life~ You will be amazed by their musical performance and the comedy show, etc.
5. Windmill Viewpoint
There are about 10 viewpoints for visitors to enjoy the scenic view of Phuket. I personally recommend to go for a quieter one – Windmill Viewpoint. It is located right on the top of Ya Nui Beach at the South Phuket, not far from Cape Phromthep Viewpoint. Here, you can spot the Ya Nui Beach at the bottom, further would be a small island called Koh Man. Of course, the viewpoint earns its name because of the huge white windmill nearby. Try to spot it when you are here. This is a perfect place to take stunning scenic photo!
So here are my top 5 recommendations to visit in Phuket. Start planning your short retreat and grab cheap flight tickets to Phuket now. For your convenience, do bookmark this post so you can easily refer back where to go.